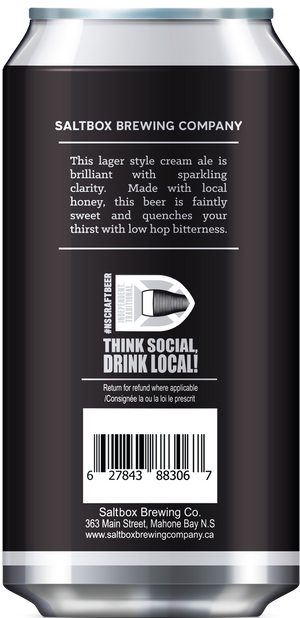 Nun on the Run Cream Ale 473ml
Brewed in a town known for its iconic Three Churches, Nun on the Run pays tribute to Katharina Von Bora, wife of Martin Luther, the leader of the Reform Movement in Germany.  Katharina entered the convent at the ripe young age of nine.  By age 24, she had become disenchanted with her cloistered life and fled the monastery with 11 other nuns after hearing about the movement being led by the monk Martin Luther.  She eventually married him.  And while her husband attended to his political and religious duties, Katharina raised six children, bred and sold cattle, ran a hospital and most importantly she brewed beer for a living.  We toast Katharina's entrepreneurial spirit!
Brilliant with sparkling clarity. Made with local honey, this beer is faintly sweet and quenches your thirst with low hop bitterness.    4.7% ABV.
​PLEASE NOTE: You must be 19 years or older to order and receive shipment of this item.