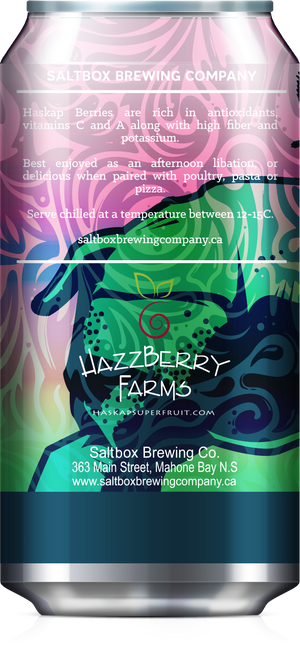 Winoceros Haskap Wine 355ml
Light, Refreshing and Good For You!
Haskap berries are rich in antioxidants, vitamin C and A, along with high fibre and potassium.
Best enjoyed as an afternoon libation, or delicious when paired with poultry, pasta or pizza!
Supporting Hazzberry Farms, twenty-eight Maritime Haskap berry farmers, determined to control their own destiny. HazzBerry Farms Haskap berries are sustainably grown in the Maritimes without the use of herbicides or pesticides to create several very tasty and nutritious products.
10.4% ABV
​PLEASE NOTE: You must be 19 years or older to order and receive shipment of this item.