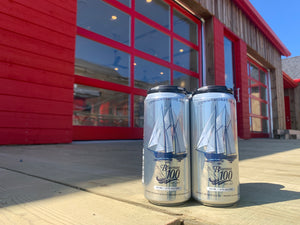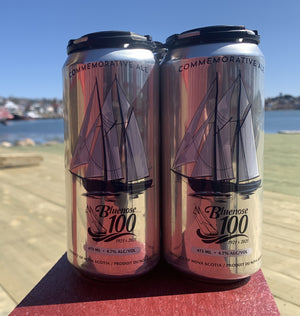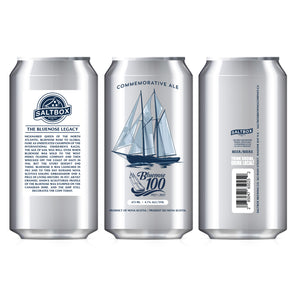 Bluenose Commemorative Ale 473ml
Saltbox is proud to brew this special ale to celebrate the famed Bluenose, launched in Lunenburg in March 26, 1921.

Dubbed "The Queen of the North Atlantic" the ship dominated the International Fisherman's Race. Schooners in the race had to qualify by actually being used as fishing vessels and Bluenose holds the record for the largest Grand Banks cod catch by a ship under sail. For more about the Bluenose go to https://bluenose.novascotia.ca/

A light, crisp and most importantly refreshing beer, the Bluenose Commemorative Ale was brewed using Canadian malt, noble hops, and the desire to create something that would honour the legacy that is the fabled fishing schooner herself, The Bluenose.

Best known for her adventures during the "golden age of sail", here at Saltbox we'd like to think we've entered the "golden age of ale". On the palate you'll experience a distinctive aroma of malty sweetness with a smooth, clean finish that will leave you dreaming of the high seas sip after sip after sip.
Cheers!   ABV 4.7%