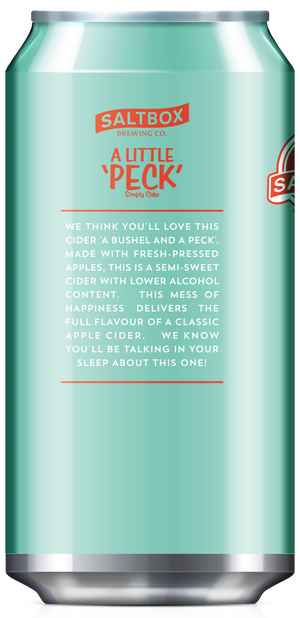 A Little Peck - Simply Cider 473ml
We think you'll love this cider 'a bushel and a peck'.   
Made with fresh-pressed apples, this is a dry cider with lower alcohol content.   This mess of happiness delivers the full flavour of a classic apple cider.   
We know you'll be talking in your sleep about this one!

4.5% ABV
​PLEASE NOTE: You must be 19 years or older to order and receive shipment of this item.